Nutzungsbedingungen Visum
Studenten und Auszubildende (sog. "Intern" Kategorie)
Du musst mindestens 18 Jahre alt sein und nicht älter als 65 Jahre
Du musst englische Sprachkenntnisse besitzen
Du musst eingeschriebener Vollzeit Student (ab dem 2. Fachsemester) an einer Hochschule außerhalb der USA sein zum Zeitpunkt des Visumantrag oder ein Praktikum innerhalb von 12 Monaten nach deinem Studienabschluss absolvieren
Du musst ausreichende finanzielle Mittel von mindestens 1.000 USD pro Monat (variiert/ ist geringer, falls man ein bezahltes Praktikum absolviert) plus 1.200 USD bei der Anreise in den USA zur Verfügung haben
Du musst eine Auslandskrankenversicherung vorweisen (auch bei uns erhältlich)
Die Praktikumsdauer darf 12 Monate nicht überschreiten (keine eingeschränkte Mindestdauer)
Du kannst nach deiner Praktikums-Periode bis zu 30 Tage in Amerika bleiben um z.B. zu reisen
Du musst ein Vollzeit Praktikum absolvieren (mind. 32 Std. pro Woche)
Selbst kein Praktikum oder eine Abschlussarbeit gefunden? Klick hier für Praktikum oder eine Abschlussarbeit.
Absolventen und Berufstätige (sog. "Trainee" Kategorie)
Du musst mindestens 18 Jahre alt sein und nicht älter als 65 Jahre
Du musst englische Sprachkenntnisse besitzen
Du musst ein abgeschlossenes Studium oder eine Berufsausbildung haben UND mindestens über ein Jahr Berufserfahrung außerhalb der USA verfügen oder du hast keine Abschlossene/s Ausbildung/ Studium aber dafür mindestens fünf Jahre Berufserfahrung
Du musst ausreichende finanzielle Mittel von mindestens 1.000 USD pro Monat (variiert/ ist geringer, falls man ein bezahltes Traineeship absolviert) plus 1.200 USD bei der Anreise in den USA zur Verfügung haben
Du musst eine Auslandskrankenversicherung vorweisen (auch bei uns erhältlich)
Die Praktikumsdauer darf 18 Monate nicht überschreiten (Keine eingeschränkte Mindestdauer)
Du kannst nach deiner Traineeship-Periode 30 Tage in Amerika bleiben um z.B. zu reisen
Du musst ein Vollzeit Traineeship absolvieren (mind. 32 Student pro Woche)
Selbst kein Traineeship gefunden? Klick hier für Traineeships
J-1 Visa process explained
Hospitality Programs - Miami

Are you looking for an internship in Miami, in the hospitality field? This company focuses on providing services to ensure customer satisfaction. It is one of South Florida's premier wedding venues,…

Weitere Details

Marketing

The company is dedicated to helping foreign companies establish their own operations in the United States for the direct sale and distribution of their products. As a marketing intern, you will collaborate…

Weitere Details

Sports Marketing

We have a challenging sports marketing internship position available in sunny Florida! Company description:This company is working with the next generation of Tennis talents. Work together with one of…

Weitere Details
25-11-2021

United States and Australia re-opening their borders!

We are excited to share that the governments of the United States and Australia have announced an official…
Rückrufanfrage
Hinterlasse deine Nummer und wir werden dich so bald wie möglich telefonisch erreichen.
Doch lieber Australien?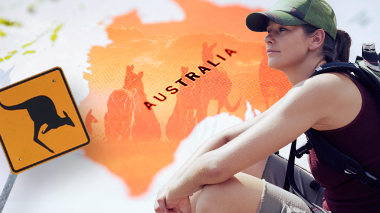 Zu Stage-Australia






J-1 Visa Elide
December 2, 2021. I feel very good, I always received a really good assistance from the Stage-USA staff.…






Traineeship Vasile
December 2, 2021. Thank you for all the assistance you have provided me during my placement search.…






Traineeship Gabrielle
December 2, 2021. Stage-Global has been very patient in finding the right host company fit for my needs.…