J-1 Visum
Das J-1 Visum ist die Grundvoraussetzung für alle Stage-USA Programme. Es ist sehr wichtig, dass die Vorbereitung professionell geregelt wird, da jeder Visumantrag unterschiedlich ist. Stage-USA ist zertifiziert in Kooperation mit Partnern in den USA das DS-2019 Formular auszustellen. Außerdem arbeiten wir mit Botschaften und Konsulaten in ganz Europa zusammen.
Praktikum/Traineeship gefunden? Beantrage dein J-1 Visum hier:
Auch wenn du eigenständig ein Praktikum/Traineeship in den USA gefunden hast, kannst du dein J-1 Intern- oder dein J-1 Trainee Visum über Stage-USA beantragen. Wir arrangieren alles innerhalb von 6-8 Wochen. In manchen Fällen ist sogar ein Dringlichkeitsverfahren möglich. Neben der Beantragung des Visums unterstützen wir dich auch bei der Suche nach einer geeigneten Unterkunft. Fülle das Anmeldeformular aus, um ein unverbindliches Beratungsgespräch mit uns via Skype zu führen. Anhand dieses Gesprächs kannst du entscheiden, ob du dein Visum über uns beantragen möchtest.
Was kannst du von Stage-USA erwarten?
Professionelle Unterstützung um alle wichtigen Dokumente vorzubereiten
Wir nehmen dir und deinem Gastunternehmen in den USA jegliche Arbeit ab. Stage-USA ist in Kontakt mit dem Unternehmen um den Prozess so schnell wie möglich abzuschließen
Die richtige Sponsoren Auswahl: es gibt dutzende Sponsor Organisationen in den USA, jeder dieser Sponsoren bietet unterschiedliche DS 2019 Formulare für bestimmte Programme. Jeder dieser Sponsoren hat außerdem seine eigenen Regeln und Richtlinien. Stage-USA ist ein registrierter Partner von diversen Sponsor Organisationen um alle Bereiche abzudecken. Durch ein persönliches Interview mit einem Stage-USA Mitarbeiter kann festgestellt werden welcher Sponsor deinem gewünschten Programm entspricht
Der komplette Prozess dauert 6-8 Wochen. Wir bieten auch Prioritäts-Bearbeitungen für eine Gebühr von €250 an, die 2-4 Wochen dauert
Unterstützung bei der Vereinbarung von Terminen mit dem Konsulat in deinem Heimatland
Persönliche Beratung
Du kannst uns vor und während deines Aufenthaltes mit Fragen bezügliche des Visums kontaktieren
Wir bieten einen Zwischenbericht und die abschließende Bewertung deiner Leistungen. Darüber hinaus kannst du Feedback bezüglich deines Programms geben.

Außerdem bieten wir dir die Möglichkeit dein Visum zu verlängern (durchführbar unter bestimmten Bedingungen). Bitte kontaktiere das Stage-USA Team für mehr Informationen:

info@stage-usa.de
Wir bieten Unterstützung bei der Unterkunftssuche in den USA
Du erhältst eine kostenlose US SIM-Karte zusammen mit einem Practical Guide für die USA.
Das J-1 Visum ist kein reguläres Arbeitsvisum, es ist nur für Praktika und Traineeships geeignet. Ein wichtiger Teil eines J-1 Visum ist ein detaillierter Trainingsplan. Dieser Plan wird durch die Zusammenarbeit von Stage-USA und dem Unternehmen erstellt. Mit dem J-1 Visum kannst du eine Sozialversicherungsnummer (Social-Security Number) anfragen. Eine Sozialversicherungsnummer ist notwendig, falls man eine Vergütung von der Firma erhält.
Durch Veränderungen in dem J-1 Visum-Programm im Jahr 2007, ist es schwieriger, ein Praktikum oder ein Traineeship bei relativ kleinen Firmen genehmigt zu bekommen. In diesem Fall muss ein Firmenbesuch stattfinden. Darüber hinaus müssen Fimen mehr Informationen zur Verfügung stellen als zuvor.
Fragen
Solltest du Fragen haben kontaktiere uns bitte unter info@stage-usa.de oder telefonisch unter +31 (0)20 68 23 026.
J-1 Visa process explained
Groups Traineeship Position

Are you interested in increasing your knowledge and gaining experience in Florida at a company focused on providing unique and memorable customer experiences? We have a group training position…

Weitere Details

Product Development Position

This company provides a vast amount of travel programs and destinations in order to deliver unique and memorable experiences to visitors. Are you interested in developing a product or improving…

Weitere Details

Marketing Position

Are you looking for a Marketing position in Miami? For over 40 years, this company has focused on serving and supplying the restaurant industry. KEY TASKS & RESPONSIBILITIES: Maintain sales and inventory…

Weitere Details
27-04-2023

We are hiring!

We are hiring! Are you interested in working at Stage-Global in Amsterdam? We currently have the following…

26-09-2022

Stage-Global Information Sessions Walk In!

We are organizing a walk-in information session at the Stage-Global office in Amsterdam. You can register…
Rückrufanfrage
Hinterlasse deine Nummer und wir werden dich so bald wie möglich telefonisch erreichen.
Doch lieber Australien?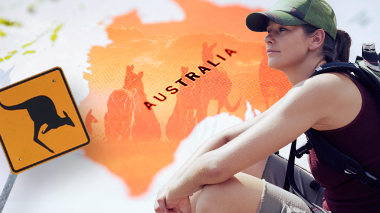 Zu Stage-Australia






Internship Johannes
6th September 2023. I found the program preparations very very good. Especially the support…






J-1 Visa Morganne
8th August 2023. The program preperation at stage global was very helpful in responding quickly…






Internship Alberto
7th August 2023. The program preperations went very well. I have to say that everything was perfectly…