Nutzungsbedingungen Visum
Studenten und Auszubildende (sog. "Intern" Kategorie)
Du musst mindestens 18 Jahre alt sein und nicht älter als 65 Jahre
Du musst englische Sprachkenntnisse besitzen
Du musst eingeschriebener Vollzeit Student (ab dem 2. Fachsemester) an einer Hochschule außerhalb der USA sein zum Zeitpunkt des Visumantrag oder ein Praktikum innerhalb von 12 Monaten nach deinem Studienabschluss absolvieren
Du musst ausreichende finanzielle Mittel von mindestens 1.000 USD pro Monat (variiert/ ist geringer, falls man ein bezahltes Praktikum absolviert) plus 1.200 USD bei der Anreise in den USA zur Verfügung haben
Du musst eine Auslandskrankenversicherung vorweisen (auch bei uns erhältlich)
Die Praktikumsdauer darf 12 Monate nicht überschreiten (keine eingeschränkte Mindestdauer)
Du kannst nach deiner Praktikums-Periode bis zu 30 Tage in Amerika bleiben um z.B. zu reisen
Du musst ein Vollzeit Praktikum absolvieren (mind. 32 Std. pro Woche)
Selbst kein Praktikum oder eine Abschlussarbeit gefunden? Klick hier für Praktikum oder eine Abschlussarbeit.
Absolventen und Berufstätige (sog. "Trainee" Kategorie)
Du musst mindestens 18 Jahre alt sein und nicht älter als 65 Jahre
Du musst englische Sprachkenntnisse besitzen
Du musst ein abgeschlossenes Studium oder eine Berufsausbildung haben UND mindestens über ein Jahr Berufserfahrung außerhalb der USA verfügen oder du hast keine Abschlossene/s Ausbildung/ Studium aber dafür mindestens fünf Jahre Berufserfahrung
Du musst ausreichende finanzielle Mittel von mindestens 1.000 USD pro Monat (variiert/ ist geringer, falls man ein bezahltes Traineeship absolviert) plus 1.200 USD bei der Anreise in den USA zur Verfügung haben
Du musst eine Auslandskrankenversicherung vorweisen (auch bei uns erhältlich)
Die Praktikumsdauer darf 18 Monate nicht überschreiten (Keine eingeschränkte Mindestdauer)
Du kannst nach deiner Traineeship-Periode 30 Tage in Amerika bleiben um z.B. zu reisen
Du musst ein Vollzeit Traineeship absolvieren (mind. 32 Student pro Woche)
Selbst kein Traineeship gefunden? Klick hier für Traineeships
J-1 Visa process explained
Groups Traineeship Position

Are you interested in increasing your knowledge and gaining experience in Florida at a company focused on providing unique and memorable customer experiences? We have a group training position…

Weitere Details

Product Development Position

This company provides a vast amount of travel programs and destinations in order to deliver unique and memorable experiences to visitors. Are you interested in developing a product or improving…

Weitere Details

Marketing Position

Are you looking for a Marketing position in Miami? For over 40 years, this company has focused on serving and supplying the restaurant industry. KEY TASKS & RESPONSIBILITIES: Maintain sales and inventory…

Weitere Details
27-04-2023

We are hiring!

We are hiring! Are you interested in working at Stage-Global in Amsterdam? We currently have the following…

26-09-2022

Stage-Global Information Sessions Walk In!

We are organizing a walk-in information session at the Stage-Global office in Amsterdam. You can register…
Rückrufanfrage
Hinterlasse deine Nummer und wir werden dich so bald wie möglich telefonisch erreichen.
Doch lieber Australien?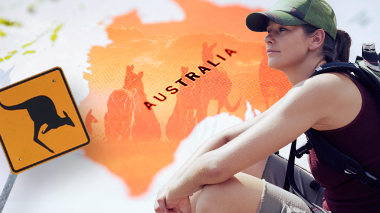 Zu Stage-Australia






Internship Johannes
6th September 2023. I found the program preparations very very good. Especially the support…






J-1 Visa Morganne
8th August 2023. The program preperation at stage global was very helpful in responding quickly…






Internship Alberto
7th August 2023. The program preperations went very well. I have to say that everything was perfectly…