Preise J-1 Visum
Kosten Praktikum & Traineeship J-1 Visum USA
Um an einem Praktikum oder Trainee-Programm in den USA teilzunehmen, musst du ein J-1 Visum bei dem US-Konsulat in deinem Land beantragen. Das J-1 Visum ist nur erhältlich mit einem entsprechenden DS-2019 Formular. Stage-USA ist qualifizierter Partner für die Herausgabe der DS-2019 Formulare bezüglich der J-1 Praktikanten- und Trainee-Kategorie. Die Kosten sind wie folgt:
| Programmdauer | Kosten DS-2019 Formular |
| --- | --- |
| 0-6 Monate | €1,495 |
| 6-12 Monate | €1,795 |
| 12-18 Monate | €2,095 |
Die oben genannten Preise sind exklusive der $220 SEVIS Gebühr (Student and Exchange Visitor System). Eine zusätzliche US Kranken- & Unfallversicherung kostet ungefähr €69 pro Monat. Das Visa Interview beim Konsulat kostet dich $185.
Optional
Eilverfahren: €900
Firmenbesichtigung: €250
J-1 Visa process explained
Business Development New York City

The objective is to provide the intern with comprehensive exposure to various organizational tasks and departments. To achieve this, we have curated a list of tasks and experiences based on different…

Weitere Details

Business Traineeship Position

Are you interested in increasing your knowledge and gaining experience in Florida at a company focused on providing unique and memorable customer experiences? We have a group training position…

Weitere Details

Product Development Position

This company provides a vast amount of travel programs and destinations in order to deliver unique and memorable experiences to visitors. Are you interested in developing a product or improving…

Weitere Details
27-04-2023

We are hiring!

We are hiring! Are you interested in working at Stage-Global in Amsterdam? We currently have the following…

26-09-2022

Stage-Global Information Sessions Walk In!

We are organizing a walk-in information session at the Stage-Global office in Amsterdam. You can register…
Rückrufanfrage
Hinterlasse deine Nummer und wir werden dich so bald wie möglich telefonisch erreichen.
Doch lieber Australien?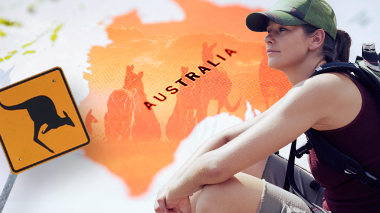 Zu Stage-Australia






Traineeship Maroua
5th December 2023. The program preperations were great, I want to express my heartfelt appreciation…






Internship Janina
30th November 2023. The program preperations were very organized. My contacts were always very helpful…






Traineeship Chanceline
15th November 2023. The program preparations went on smoothly. I had continuous follow up emails…