Preise J-1 Visum
Kosten Praktikum & Traineeship J-1 Visum USA
Um an einem Praktikum oder Trainee-Programm in den USA teilzunehmen, musst du ein J-1 Visum bei dem US-Konsulat in deinem Land beantragen. Das J-1 Visum ist nur erhältlich mit einem entsprechenden DS-2019 Formular. Stage-USA ist qualifizierter Partner für die Herausgabe der DS-2019 Formulare bezüglich der J-1 Praktikanten- und Trainee-Kategorie. Die Kosten sind wie folgt:
| Programmdauer | Kosten DS-2019 Formular |
| --- | --- |
| 0-6 Monate | €1,345 |
| 6-12 Monate | €1,645 |
| 12-18 Monate | €1,945 |
Die oben genannten Preise sind exklusive der $220 SEVIS Gebühr (Student and Exchange Visitor System). Eine zusätzliche US Kranken- & Unfallversicherung kostet ungefähr €65 pro Monat. Das Visa Interview beim Konsulat kostet dich $160.
Optional
Eilverfahren: €250
Firmenbesichtigung: €220
J-1 Visa process explained
Groups Traineeship Position

Are you interested in increasing your knowledge and gaining experience in Florida at a company focused on providing unique and memorable customer experiences? We have a group training position…

Weitere Details

Product Development Position

This company provides a vast amount of travel programs and destinations in order to deliver unique and memorable experiences to visitors. Are you interested in developing a product or improving…

Weitere Details

Marketing Position

Are you looking for a Marketing position in Miami? For over 40 years, this company has focused on serving and supplying the restaurant industry. KEY TASKS & RESPONSIBILITIES: Maintain sales and inventory…

Weitere Details
25-05-2022

Happy Ascension Day!

Happy Ascension Day!Thursday, May 26th and Friday, May 27th our office will be closed, due to the Holidays…

27-04-2022

Happy Kingsday!

Happy Kingsday! Wednesday April 27th our office will be closed, as we are celebrating Kingsday…
Rückrufanfrage
Hinterlasse deine Nummer und wir werden dich so bald wie möglich telefonisch erreichen.
Doch lieber Australien?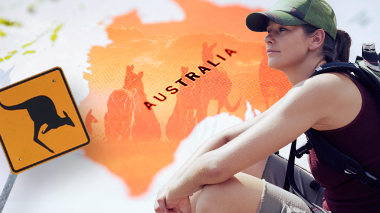 Zu Stage-Australia






J-1 Visa Job
June 22, 2022. I am very very happy with how everything turned out. The work I did was extremely…






Internship Joanna
June 17, 2022. The service provided by Stage-Global is excellent. Everyone is extremely supportive…






Internship Sem
June 15, 2022. Fantastic. The internship description was very accurate, the placement procedure…