Ablauf J-1 Visum
Der Ablauf für ein J-1 Visum ist bei Stage-USA wie folgt:
Anmeldung:

Du kannst dich über das Formular auf unserer Webseite online anmelden. Dies ist unverbindlich und kostenlos.

Erster Kontakt:

Einer der Stage-USA Mitarbeiter wird dich persönlich kontaktieren. Danach wird ein Termin für ein Skype Interview vereinbart. Skype ID: Stage-USA. Dies ist unverbindlich und kostenlos.

Gespräch:

Bei diesem Gespräch besprechen wir das genaue Programm, das du in den USA folgen wirst. Dieses Aufnahme Gespräch ist sehr wichtig, da wir so am besten deinen möglichen Sponsor bestimmen können. Wir gehen in diesem Gespräch tiefer auf deine bisherige Schulbildung und die Details des Unternehmens in den USA ein. (unverbindlich und kostenlos)

Programmvereinbarung / Anzahlung:

Basierend auf dem Gespräch kannst du dich entscheiden, ob du das J-1 Visa-Programm bei Stage-USA buchen möchtest. Wenn du das Programm startest, erhälst du ein Stage-USA J-1 Visa-Abkommen, in dem die genauen Details des Programms enthalten sind. Dieses Dokument muss von dir unterzeichnet werden. Um die Registrierung zu vervollständigen, benötigen wir eine Anzahlung in Höhe von 450€. Dieser Betrag wird vom Gesamtbetrag des Visums abgezogen.

Sammeln der Dokumente:

Wenn die Anzahlung bezahlt und dein unterzeichnetes J-1 Visa-Abkommen eingegangen ist werden wir beginnen, verschiedene Dokumente zu sammeln. Sowohl du, als auch das Unternehmen in den USA, erhalten eine Liste von Dokumenten, die bei Stage-USA eingereicht werden müssen für die Visabearbeitung.

Senden der Dokumente in die USA:

Nachdem Stage-USA alle erforderlichen Dokumente gesammelt hat, werden diese zu unserer Partnerorganisation in den USA gesendet.

Bezahlung:

Sobald alle Dokumente von der Partnerorganisation in den USA erhalten worden, fällt die verbleibende Visumsgebühr an.

US-Interview

: Sobald die Zahlung eingegangen ist, wird ein Interview zwischen dir und der Partnerorganisation von Stage-USA arrangiert. Mit dem Unternehmen, bei dem du das Programm möchtest, wird ebenfalls ein Interview durchgeführt. Auf der Grundlage dieses Interviews wird dann eine Entscheidung über deinen Visumantrag getroffen.

Lieferung der Dokumente:

Wenn der Antrag genehmigt wird, wird das DS-2019 Formular and deine Heimatadresse aus den USA verschickt.

Termin beim amerikanischen Konsulat:

Wenn du das DS-2019 Formular hast, kannst du einen Termin im US-Konsulat machen. Dort hast du ein kurzes Interview und hinterlässt deine Dokumente und deinen Reisepass. Du wirst deinen Reisepass mit Visum innerhalb von 2-3 Tagen zurückbekommen.

Flug:

Der letzte Schritt ist die Buchung deines Fluges. Wir empfehlen dir den Flug erst zu buchen, sobald dein Visum genehmigt wurde.
J-1 Visa process explained
Hospitality Programs - Miami

Are you looking for an internship in Miami, in the hospitality field? This company focuses on providing services to ensure customer satisfaction. It is one of South Florida's premier wedding venues,…

Weitere Details

Marketing

The company is dedicated to helping foreign companies establish their own operations in the United States for the direct sale and distribution of their products. As a marketing intern, you will collaborate…

Weitere Details

Sports Marketing

We have a challenging sports marketing internship position available in sunny Florida! Company description:This company is working with the next generation of Tennis talents. Work together with one of…

Weitere Details
25-11-2021

United States and Australia re-opening their borders!

We are excited to share that the governments of the United States and Australia have announced an official…
Rückrufanfrage
Hinterlasse deine Nummer und wir werden dich so bald wie möglich telefonisch erreichen.
Doch lieber Australien?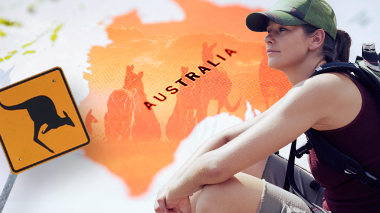 Zu Stage-Australia






J-1 Visa Elide
December 2, 2021. I feel very good, I always received a really good assistance from the Stage-USA staff.…






Traineeship Vasile
December 2, 2021. Thank you for all the assistance you have provided me during my placement search.…






Traineeship Gabrielle
December 2, 2021. Stage-Global has been very patient in finding the right host company fit for my needs.…