Ablauf Praktikum
Ablauf Praktikum
Stage-USA kümmert sich um den gesamten Prozess ein geeignetes Praktikum oder Traineeship in den USA für dich zu finden. Der Ablauf ist wie folgt:
Anmeldung:

Du musst dich über das Anmeldeformular auf unserer Webseite anmelden.

Die Anmeldung ist unverbindlich und kostenlos.

Erster Kontakt:

Einer der Stage-USA Mitarbeiter wird dich persönlich kontaktieren. Danach wird ein Termin für ein Skype Interview vereinbart.

Dies ist unverbindlich und kostenlos

.

Gespräch:

Während des Gesprächs werden deine Bedürfnisse besprochen und der Prozess sowie Preise erklärt.

Dies ist unverbindlich und kostenlos.

Auswahl:

Aufbauend auf dieses Interview wird entschieden, ob du und Stage-USA mit dem Programm beginnen. Um ein Praktikum in Amerika zu absolvieren, muss man nicht die besten Noten haben, sondern eine hohe Motivation ist ausschlaggebend.

Programmvereinbarung/Anzahlung: Basierend auf dem Aufnahme Interview wird eine Programmvereinbarung ausgearbeitet. Diese Vereinbarung wird hinterher bei der Vermittlung hilfreich sein. Um die Anmeldung abzuschließen, muss die Vereinbarung unterzeichnet an uns zurückgesendet und eine Anzahlung in Höhe von €450 getätigt werden. Nach einer erfolgreichen Vermittlung wird dieser Betrag von der gesamten Vermittlungsgebühr abgezogen.

Dokumente:

Sobald die Anzahlung getätigt wurde, können wir damit beginnen an deinem Lebenslauf, Motivationsschreiben und Zeugnissen zu arbeiten. Zur Unterstützung werden dir Beispiele zugeschickt. Außerdem wirst du Feedback zu deinen Dokumenten erhalten. Einer unserer amerikanischen Mitarbeiter wird dich durch den ganzen Prozess begleiten.

Vermittlung:

Während dieser Periode wirst du mehreren Firmen vorgestellt, die deinem Profil entsprechen. Sobald wir eine passende Firma gefunden haben, werden wir dir umgehend Bescheid geben. Wenn eine Firma an dir interessiert ist, werden wir dich über die Details des Praktikums und der Firma informieren.

Test-Interview:

Sobald eine passende Firma gefunden wurde, wirst du durch ein Test-Interview auf das Bewerbungsgespräch vorbereitet. Wir werden dich darüber aufklären, was du von diesem Gespräch erwarten kannst, und Fragen, die du an die Firma stellen willst, werden geklärt.

Bewerbungsgespräch:

Zu diesem Zeitpunkt wirst du ein Bewerbungsgespräch mit deiner potenziellen Praktikumsfirma über Skype oder Telefon absolvieren. Du kannst ebenfalls Fragen über das Praktikum und die Firma stellen. Darauf aufbauend können beide Parteien entscheiden, ob ein "perfect match" besteht.

Vertrag & Bezahlung:

Wenn du erfolgreich vermittelt worden bist, werden die restlichen Vermittlungsgebühren fällig, abzüglich der Anzahlung von 450€.

Visum:

Stage-USA bietet einen eigenen

Visum-Service

an. Wir überlassen diesen Service keinem anderen, sondern übernehmen das selbst. Das heißt, dass deine Dokumente in Kooperation mit Stage-USA zusammengestellt werden. Im Laufe des Visum Prozesses wirst du die

Gebühr

für den Visum-Service bezahlen. Deine vorausgesetzte Krankenversicherung und SEVIS Bezahlung sind in der Rechnung mit inbegriffen, es sei denn es ist anders vermerkt. Du musst einen Termin mit der amerikanischen Botschaft in deinem Heimatland vereinbaren. Stage-USA wird dich selbstverständlich bei all diesen Schritten unterstützen.

Unterkunft:

Ungefähr zwei Wochen vor deiner Abreise, werden wir dich bei deiner Unterkunftssuche unterstützen. Normalerweise wirst du eine Liste mit mehreren Unterkunftsmöglichkeiten erhalten. Wir empfehlen dir die ersten paar Nächte nach deiner Ankunft in einem Hostel, Motel oder Hotel zu übernachten, damit du Zeit hast die optimale Unterkunft vor Ort zu arrangieren.

Flug:

Der letzte Schritt ist die Buchung deines Fluges. Wir empfehlen dir den Flug erst zu buchen, sobald dein Visum genehmigt wurde.
Groups Traineeship Position

Are you interested in increasing your knowledge and gaining experience in Florida at a company focused on providing unique and memorable customer experiences? We have a group training position…

Weitere Details

Product Development Position

This company provides a vast amount of travel programs and destinations in order to deliver unique and memorable experiences to visitors. Are you interested in developing a product or improving…

Weitere Details

Marketing Position

Are you looking for a Marketing position in Miami? For over 40 years, this company has focused on serving and supplying the restaurant industry. KEY TASKS & RESPONSIBILITIES: Maintain sales and inventory…

Weitere Details
27-04-2023

We are hiring!

We are hiring! Are you interested in working at Stage-Global in Amsterdam? We currently have the following…

26-09-2022

Stage-Global Information Sessions Walk In!

We are organizing a walk-in information session at the Stage-Global office in Amsterdam. You can register…
Rückrufanfrage
Hinterlasse deine Nummer und wir werden dich so bald wie möglich telefonisch erreichen.
Doch lieber Australien?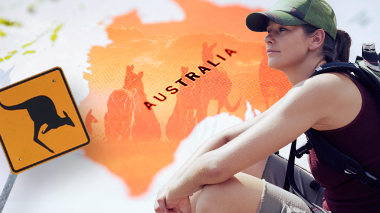 Zu Stage-Australia






Internship Nicolo
February 20, 2023. My program preparations were excellent, I was heard and supported by Stage Global.…






J-1 Visa Mirthe
February 20, 2023. My program preparations went very well, everyone was helpfull and had answers to…






Traineeship Anne
February 15, 2023. With all the information and support I got from StageGlobal, the preparation…