Traineeship
Hast du dein Studium beendet und willst dich nun von der restlichen Menge bei deinem Karrierestart abheben? Ein Traineeship in den USA macht sich dann sehr gut auf deinem Lebenslauf. Dieses professionelle Programm kann bis zu 18 Monate umfassen und eine Bezahlung ist garantiert! Stage-USA hilft dir bei der Suche nach einem geeigneten Unternehmen, deinem J-1 Visum, Unterkunft, extra Krankenversicherung und bei der Buchung deiner Flüge. Teilnehmen können die, die einen Hochschul- oder Universitätsabschluss haben. Auch Bewerber ohne einen solchen Abschluss qualifizieren sich, wenn sie 5 Jahre relevante Berufserfahrung haben.
Was ist ein Traineeship?
Ein Traineeship ermöglicht es dir eine realitätsnahe Berufserfahrung innerhalb einer bestimmten Zeit zu sammeln. Du wirst ein intensives Trainingsprogramm in deinem bevorzugten Arbeitsbereich folgen. Um dich für dieses Programm zu qualifizieren musst du hochmotiviert sein und Arbeitseinsatz zeigen. Traineeships laufen ca. 12-18 Monate. Auch kürzere Programme sind auf Anfrage möglich.
Bildungsbereiche
Stage-USA bietet Traineeships in allen möglichen Bereichen an. Die Bereiche, die wir anbieten sind die Folgenden:
Grafische Gestaltung / Design
Marketing / Kommunikation
Media & Entertainment
Event Management
Gastronomie / Tourismus
Fashion
Business / Management
Finanzen / Rechnungswesen
Facility Management
Technik / Maschinenbau / Elektrotechnik
Logistik / Vertrieb
IT / Informatik
Human Resources (HR)
International Business
Sport (Verwaltung)
Wirtschaftsingenieurwesen
Falls dein Tätigkeitsfeld nicht gelistet ist, würden wir dich bitten mit uns Kontakt aufzunehmen, um mögliche Optionen zu besprechen: info@stage-usa.de
Unterkunft
Stage-USA bietet einen Wohn-Guide für die Suche nach einer geeigneten Unterkunft an und unterstützt dich bei der Suche. Viele Trainees entscheiden sich, die ersten paar Nächte in einem Hostel, Motel oder Hotel zu übernachten, um vor Ort unterschiedliche Unterkünfte zu begutachten.
Zeitraum & Vergütung
Der Zeitraum für ein Traineeship in den USA ist an keine bestimmte Periode gebunden, sondern individuell gestaltbar. Für gewöhnlich dauert ein Traineeship 12 bis 18 Monate. Kürzere Programme sind auf Anfrage möglich. Wir empfehlen dir, dich mindestens 4-6 Monate vor geplanter Abreise bei uns anzumelden. Bewerbungen können dennoch bis einen Monat vor beabsichtigtem Start des Traineeships eingereicht werden. In diesem Fall sind jedoch spezielle Bedingungen zu beachten.
Du wirst 5 Tage und mindestens 32 Std pro Woche arbeiten während deines Traineeships. Ferientage werden von manchen Firmen angeboten, dies können wir jedoch nicht garantieren. Alle Traineeships, die Stage-USA vermittelt, sind vergütet mit einem Stundenlohn von mindestens $8.50 - $10.00
Für weitere Informationen kannst du uns jederzeit per E-Mail kontaktieren info@stage-usa.de oder uns anrufen: +31 20 68 23 026.
Hospitality Programs - Miami

Are you looking for an internship in Miami, in the hospitality field? This company focuses on providing services to ensure customer satisfaction. It is one of South Florida's premier wedding venues,…

Weitere Details

Marketing

The company is dedicated to helping foreign companies establish their own operations in the United States for the direct sale and distribution of their products. As a marketing intern, you will collaborate…

Weitere Details

Sports Marketing

We have a challenging sports marketing internship position available in sunny Florida! Company description:This company is working with the next generation of Tennis talents. Work together with one of…

Weitere Details
Rückrufanfrage
Hinterlasse deine Nummer und wir werden dich so bald wie möglich telefonisch erreichen.
Doch lieber Australien?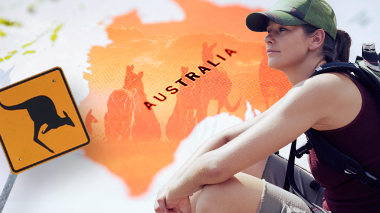 Zu Stage-Australia






Internship Amiera
October 5th, 2021. In the beginning communication was a bit slow. so, sometimes I felt like it…






Internship Pien
October 5th, 2021. I'm very thankful for all the help! I'm really excited that my programm just…






Traineeship Tofara
September 29th, 2021. The placement service was excellent. The coordinators were always available when…