Preise
| | Programm Kosten |
| --- | --- |
| 1 Monat | €1300,- |
| 2 Monate | €1400,- |
| 3 Monate | €1500,- |
Inklusive: Stelle in einer amerikanischen Firma, Einführung bei Ankunft, Unterstützung aus unseren Niederlassungen in Amsterdam und den USA.
Exklusive: Versicherung €69 pro Monat, ESTA Visum $14, monatliche Unterbringungskosten, Flugticket
Beachte: Für das Short Training Programm benötigst du kein J-1 Visum
Zahlungszeitplan
Aufnahme: Die Anmeldung und das erste Aufnahmegespräch mit einem Mitarbeiter von Stage-USA sind kostenlos und unverbindlich. Die erste Zahlung ist eine Anzahlung von €450,-. Diese Anzahlung wird erst dann fällig, wenn du dich nach dem unverbindlichen Aufnahmegespräch dafür entscheidest mit Stage-USA ein Programm zu starten.
Vermittlung: Sobald Stage-USA eine geeignete Stelle für dich gefunden hat, mit der du einverstanden bist, wird der Restbetrag fällig (die Anzahlung wird von diesem abgezogen).
Unterkunft
| Inklusive | Monatiliche Kosten Gastfamilie |
| --- | --- |
| Unterkunft, Frühstück und Abendessen | €1100,- |
| | |
Beachte: Unterbringung in einer Gastfamilie ist nicht verpflichtend. Es steht dir frei dir eine andere Unterkunft zu suchen.
27-04-2023

We are hiring!

We are hiring! Are you interested in working at Stage-Global in Amsterdam? We currently have the following…

26-09-2022

Stage-Global Information Sessions Walk In!

We are organizing a walk-in information session at the Stage-Global office in Amsterdam. You can register…
Rückrufanfrage
Hinterlasse deine Nummer und wir werden dich so bald wie möglich telefonisch erreichen.
Doch lieber Australien?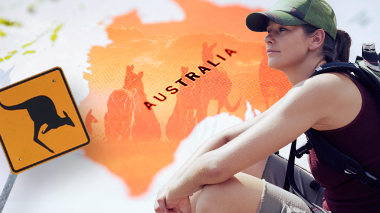 Zu Stage-Australia






Traineeship Maroua
5th December 2023. The program preperations were great, I want to express my heartfelt appreciation…






Internship Janina
30th November 2023. The program preperations were very organized. My contacts were always very helpful…






Traineeship Chanceline
15th November 2023. The program preparations went on smoothly. I had continuous follow up emails…