Ablauf
Stage-USA's Ablauf für ein Short Training Programm ist wie folgt:
Anmeldung: Du meldest dich online mit Hilfe des Anmeldeformulars auf unserer Webseite an.

Dies ist unverbindlich und kostenlos.

Erster Kontakt: Einer der Stage-USA Mitarbeiter wird dich persönlich kontaktieren um einen Termin für ein Skype Interview zu vereinbaren.

Dies ist unverbindlich und kostenlos.

Aufnahmegespräch: Während des Gesprächs werden deine Bedürfnisse besprochen und der Prozess erklärt. Dieses Gespräch dient auch dazu von dir und deiner Motivation einen Eindruck zu bekommen.

Dies ist ebenfalls unverbindlich und kostenlos.

Auswahl: Aufbauend auf dieses Interview wird entschieden, ob wir mit dem Programm beginnen.
Program Agreement/Anzahlung: Basierend auf das Aufnahmegespräch wird ein Program Agreement erstellt. Dieses dient als Zusammenfassung des Programms und muss unterschrieben werden. Um deine Anmeldung zu vervollständigen, muss eine Anzahlung von €450 getätigt werden. Diese Summe wird später von der gesamten Vermittlungsgebühr abgezogen.
Zusammenstellen der Dokumente: Sobald die Anzahlung getätigt wurde, können wir damit beginnen an deinem Lebenslauf, Empfehlungsschreiben und Zeugnissen zu arbeiten. Zur Unterstützung werden dir Beispiele, die dem amerikanischen Standard entsprechen, zugeschickt. Außerdem wirst du Feedback zu deinen Dokumenten erhalten. Einer unserer Mitarbeiter wird dich durch den ganzen Prozess begleiten.
Vermittlung: Bei diesem Schritt wirst du zu einer geeigneten Firma, die deinem Profil (beschrieben während deines Intakes) entspricht, zugeordnet. Wir benötigen ungefähr 1-2 Monate um eine geeignete Stelle zu finden. Du wirst benachrichtigt, sobald wir dich erfolgreich vermittelt haben.
Vertrag & Bezahlung: Wenn du angenommen bist, wird dein "Trainingsvertrag" unterschrieben und die restliche Vermittlungsgebühr bezahlt (die Anzahlung wird von diesem Betrag abgezogen).
ESTA Visum: Falls du noch kein ESTA Visum hast kannst du dich über folgenden Link anmelden: ESTA Anmeldung
Unterkunft: Wenn du in einer Gastfamilie untergebracht werden möchtest werden wir die Organisation komplett für dich übernehmen. Falls du dich eigenständig um deine Unterkunft kümmern möchtest bekommst du von uns eine Brochüre mit hilfreichen Informationen und Tips.
Flug: Der letzte Schritt ist deinen Flug zu buchen. Du hast die Wahl deinen Flug durch Stage-USA zu buchen oder dich selbst darum zu kümmern. Da Stage-USA mit mehreren Fluggesellschaften zusammenarbeitet sind unsere Tickets meistens etwas günstiger.
27-04-2023

We are hiring!

We are hiring! Are you interested in working at Stage-Global in Amsterdam? We currently have the following…

26-09-2022

Stage-Global Information Sessions Walk In!

We are organizing a walk-in information session at the Stage-Global office in Amsterdam. You can register…
Rückrufanfrage
Hinterlasse deine Nummer und wir werden dich so bald wie möglich telefonisch erreichen.
Doch lieber Australien?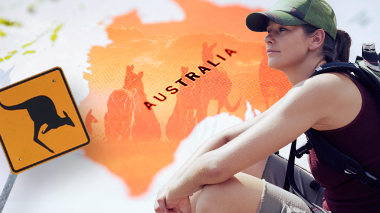 Zu Stage-Australia






Internship Johannes
6th September 2023. I found the program preparations very very good. Especially the support…






J-1 Visa Morganne
8th August 2023. The program preperation at stage global was very helpful in responding quickly…






Internship Alberto
7th August 2023. The program preperations went very well. I have to say that everything was perfectly…