Your Guide to the Everglades
15 juni 2016
Stage-USA sends students and young professionals all over the most interesting parts of the US. Besides gaining experience as an intern or trainee, you also have time to explore the most amazing parts of this beautiful country. Today we talk about The Everglades!
What are the Everglades?
The Everglades, sometimes called the "River of Grass" is a natural region of tropical wetlands situated in the southern part of Florida right under Lake Okeechobee. It is a long and shallow river going up to 80,5 kilometers wide and more than 161 kilometers long. It is a place that provides habitat for multiple plants and animals such as alligators, crocodiles, raccoons, bobcats, manatees and birds (both resident and migratory).
The Everglades is mostly a fresh water ecosystem but it also contains salty water from the Florida bay and the Gulf of Mexico. Unlike most other places in the United States, the Everglades has a subtropical climate and only has two seasons: the dry season (winter – from November to April) and the wet season (summer – from May to October). The wet season has more than 80% of annual rain fall.
Tips and tricks
If you are ever considering going to the Everglades, planning should be an important part of your trip. Here are a few tips about travelling there:
It is important to know when to go to the Everglades in order to get the best experience. Usually, the best season to go is the dry season between November and April. During this season, the temperatures are the lowest (you don't get the really hot and humid Florida weather), the humidity is lower, there is little rainfall and the camping grounds are open. The dry season is also the season where you will get the most wildlife and nature. Though, the dry season will probably have the most tourists.
If you are planning on visiting for more than a day and if you aren't staying anywhere near the park, you should consider different options to stay in the Everglades. There are campgrounds around the national park where you can stay. The two biggest and famous campgrounds are: The "Long Pine Key Campground" and the "Flamingo Campground". Click here for more information about campgrounds.
There are some essentials to bring when visiting the Everglades. Sunscreen is a must – you are out in the nature and need something to protect your skin. Hat, sunglasses and bug spray are also good items to have. Obviously, wear comfortable clothes and shoes. Again, you are out in the nature walking, hiking, boating and doing other sport activities. The more comfortable you are, the better your experience will be.
Be cautious ! The Everglades is a natural national park, there are wild animals such as alligators, snakes, crocodiles…etc. Also remember that there are all sorts of plants that could potentially be dangerous such as poison ivy. Always be careful where you walk and what you touch.
Activities
There are many outdoor activities to do in the Everglades. Animal wise, you can go see manatees and there are alligator and crocodile spotting activities (go to Shark Valley to see alligators). There are also several places where you can go bird watching – don't forget your binoculars !
Other activities are available such as boat tours, airboat tours, fishing, hiking on boardwalk trails, biking, canoeing and kayaking. Most places are reachable by boat. You can hire a boat to take you on a tour and to the places you want to go to, or you can rent out kayaks and canoes and go at your own leisure. Click here for more information about all the different outdoor activities in the Everglades.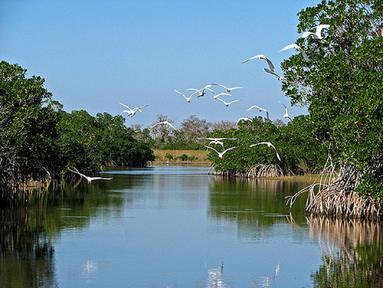 Convinced yet? Are you a nature lover? If so, the Everglades is the place for you ! Get in touch with Stage-USA and make your American dream come true.
Most of our candidates always make a day trip or weekend trip to the Everglades. Here is a picture of some of our students on their trip to the Everglades: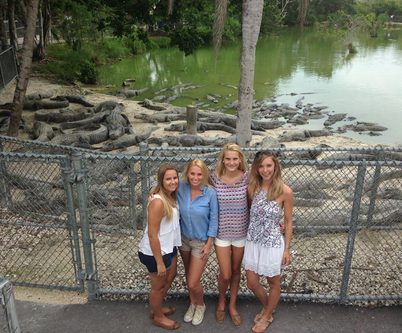 Finance and Accounting

This company in the heart of New York was founded 1989. They provide a full range of services in audits, accounting and financial management. Join this company as a trainee in the field of Finance and…

Weitere Details

Process Management and Operations

We are cooperating with this company that is located in the heart of New York and has partnered with the industry's leading architects for many years now. Join the team in the field of Process Management…

Weitere Details

Marketing Operations

You want to learn everything about New York and his hidden spots? This company gives you the opportunity of gaining professional experience in Marketing and Business Administration and at the same time…

Weitere Details
30-05-2019

Amsterdam Office Closed May 30th - 31st

On May 30th and 31st, our Amsterdam office will be closed in observance of Ascension Day. We'll be back…
Rückrufanfrage
Hinterlasse deine Nummer und wir werden dich so bald wie möglich telefonisch erreichen.
Doch lieber Australien?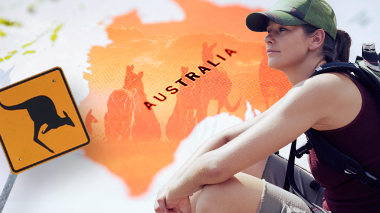 Zu Stage-Australia