Potential impact of the Presidential election outcome on the J-1 Visa Exchange Programs
9 november 2016
By Andries Bonneur - It is fair to say that the U.S election result on November 8, 2016 came somewhat as a surprise. I am aware that many of you are concerned about the potential impact of this presidency might have on the program of Stage-USA.
The J-1 Exchange programs are very valuable to many American citizens, American companies and people from all around the world. Thousands of students and young professionals globally participate in this program, of which most of them are privately funded.
Shortly after it became clear that there may be a more drastic change in politics, I reached out to our valued partners in the U.S. who are in direct contact with the U.S. State Department. They reassured us that the J-1 Exchange program won't be affected by this change. Even if the new President were to decide to make any changes to the program, this will likely take a very long time to put into action.
The J-1 exchange programs are part to the U.S. federal law (specifically the Fulbright-Hays Act), and would need Congressional approval for any significant changes. All newly elected Presidents enter with a constrained ability to enact an agenda of their own. The inability of a President to swiftly change policies is a strength of the American system.
Exchange programs have been welcomed and celebrated by every presidential party for decades. The members of the Congress that have supported the programs and helped its growth, alongside other supporting representatives, have been re-elected. Also the Co-Chairman of the J-1 Exchange Programs has also been re-elected! This is great news because the people who were supporting the programs before, are still in office and working hard for you.
I can therefore say with great confidence that the J-1 Exchange Program as we know it doesn't get affected. Together with my team, I look forward to the upcoming years with many more successful exchange programs in the United States.
In case you are in the U.S. as a current J-1 participant, or you are considering taking part in our J-1 programs, and you have any questions or concerns regarding this topic, feel free to contact me at: abonneur@stage-usa.nl
Warm Regards,
Andries Bonneur
CEO Stage-Global

Finance and Accounting

This company in the heart of New York was founded 1989. They provide a full range of services in audits, accounting and financial management. Join this company as a trainee in the field of Finance and…

Weitere Details

Process Management and Operations

We are cooperating with this company that is located in the heart of New York and has partnered with the industry's leading architects for many years now. Join the team in the field of Process Management…

Weitere Details

Marketing Operations

You want to learn everything about New York and his hidden spots? This company gives you the opportunity of gaining professional experience in Marketing and Business Administration and at the same time…

Weitere Details
30-05-2019

Amsterdam Office Closed May 30th - 31st

On May 30th and 31st, our Amsterdam office will be closed in observance of Ascension Day. We'll be back…
Rückrufanfrage
Hinterlasse deine Nummer und wir werden dich so bald wie möglich telefonisch erreichen.
Doch lieber Australien?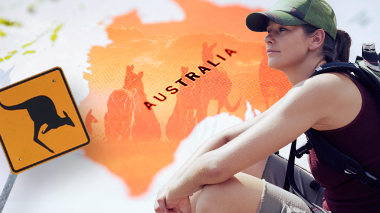 Zu Stage-Australia